Supercharge Your KARMAK With Telenotes
Telenotes takes the data stored in your Karmak system, and transforms it into sales ready, easy to use conversation starters for your reps.
To learn more about the Telenotes integration, including pricing details, version compatibility and technical requirements, please schedule a demo:
Trusted by high performing outside sales teams at

Get More From Your Karmak Investment
Karmak Fusion users love using Telenotes, because it gives all the detailed call notes, automatic reminders, and other important data that you can turn into revenue.

Telenotes provides a simple solution for heavy truck, trailer and equipment dealers, with an integration that helps them save time, and gain access to all their existing Karmak Fusion data.

Generate more revenue from your Karmak data, without having to analyze reports or spreadsheets.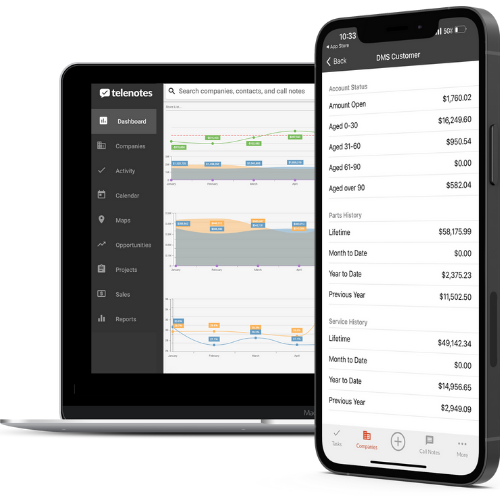 "With Telenotes, all your Karmak data is available everywhere you go, in the app. Added to that data, you get detailed call notes, automatic reminders, and other data that you can turn into revenue."

Bill Graham