The Best CRM For Commercial Tire Sales Reps
Your sales reps love to talk, but hate to type. Yet you still need their data from the field. See how Telenotes gets over 90% adoption by sales teams, plus an extra hour of selling time every day!
Let's face it, salespeople in the commercial truck, parts, and tire industry love to sell but hate to type or write.

For years, commercial truck & tire dealers, manufacturers, and suppliers have tried to implement paper call sheets, weekly spreadsheets, and/or hard to use typing systems to capture sales call information.

None of these work as salespeople in this industry are not going to write or type in a timely and disciplined manner.

What they will do on a consistent basis is TALK!
The Telenotes Solution
This is why we've created Telenotes.

We allow your salespeople to simply speak their sales call information into their iPhone or Android device.

This information is then available to your salespeople and leadership staff on demand through easy to use smartphone apps and online.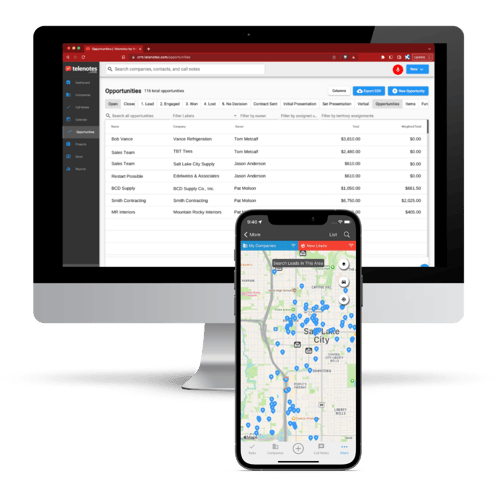 All of the good stuff is captured
Customer/prospect contact information

Important meeting/conversation details

Next steps, commitments, and appointments



Give your reps the tools they need
Next appointments and reminders and synced with Outlook or Google calendar.

Daily summaries of call activity are sent to salespeople and leaders each morning.

No writing or typing is required.

Put an end to sticky notes, legal pads, stacks of business cards, paper calendars, and spreadsheets.

Transfer information simply and electronically to all departments.

You pay your sales staff to SELL, not to write or type.

Keep them in the field in front of customers, ensure that the show up and do what they say they will do, and ultimately GROW SALES!

Book a demo, and we'll show you how to get better notes from your team, and more visibility into their sales activities.
How CMC Tire Uses Telenotes by Voze To Get Insights Into Their Outside Sales Reps

Get real-time visibility into your reps' sales activities
Either as a stand alone application, or as a bolt on to your existing CRM, Telenotes provides sales managers with the insights and data they need, while giving your reps a sales productivity platform they'll actually use.
Easy CRM integration

Daily Activity Report

Sales Tracking
Telenotes is the sales enablement platform that your field reps will actually use giving you the sales reports you need for sales growth.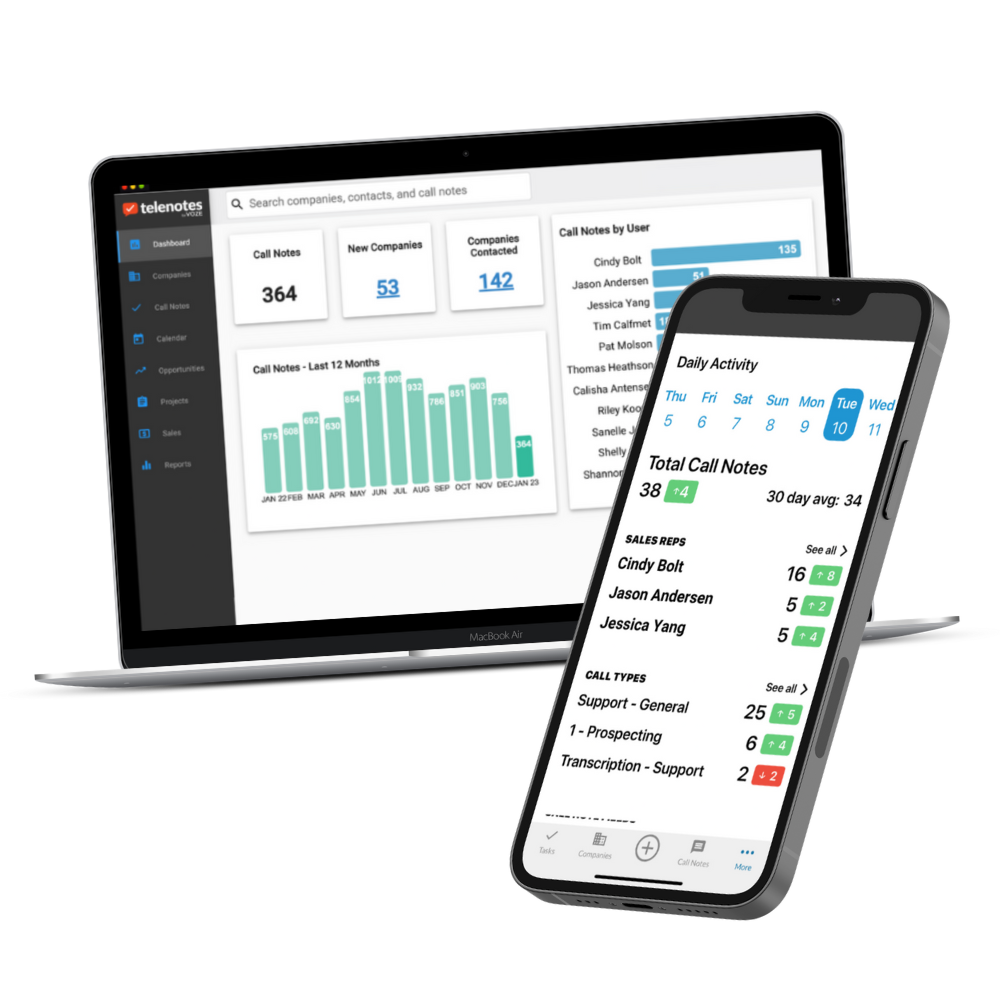 Boost your reps' productivity by giving them a way to talk, not type their customer call data
Telenotes takes wasted hours of admin work, and turn them into just minutes of vital organization time that will increase your reps' sales and grow your company's revenue.
Create call notes

Schedule follow-ups

Update contact information
Keep your reps focused on selling, and leave the data entry to us.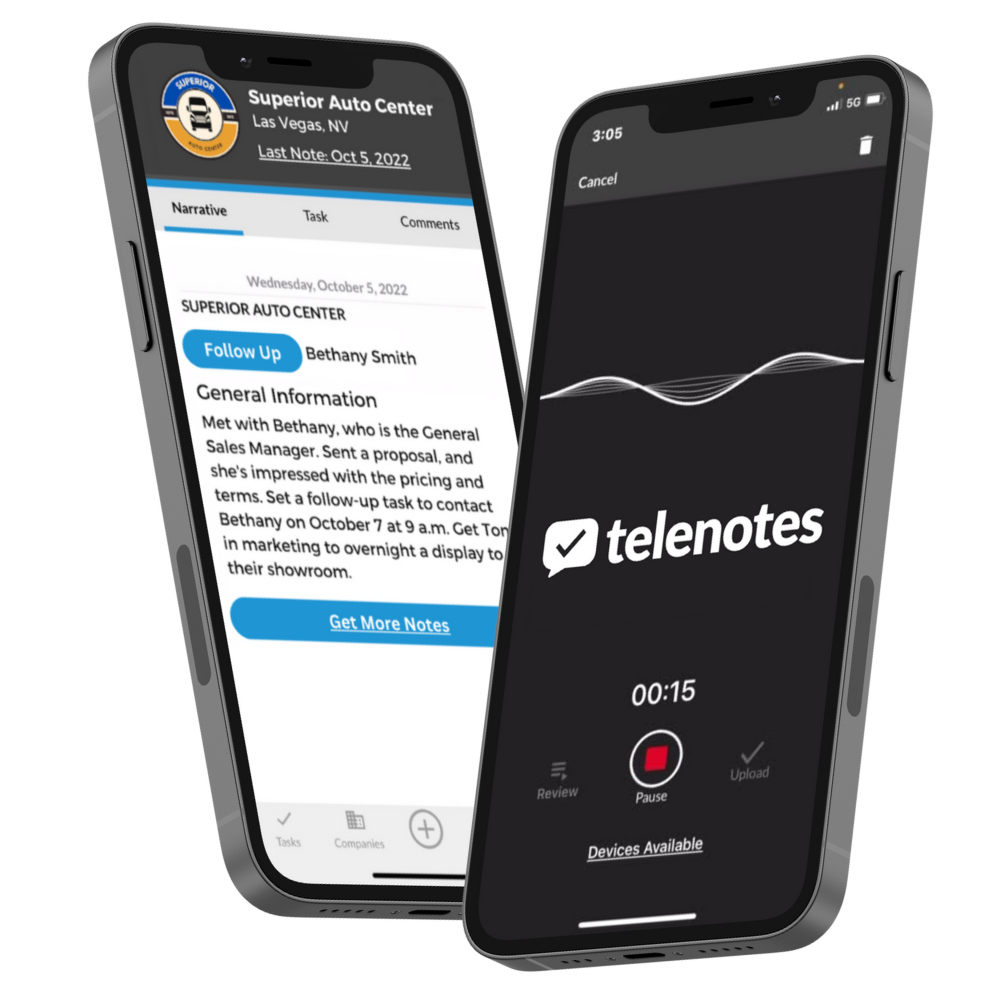 Ready to see a demo?
Reps can easily dictate all of their sales call notes into the Telenotes app, and then our system transcribes and saves the information, schedules follow-ups, posts reminders and creates tasks to prepare them for the next interaction with their prospect.
Send us your details and we'll reach out to understand your needs and give you a quick walkthrough of Telenotes.

©2022 Voze |

Privacy & Terms





This website is not a part of the Facebook website or Facebook Inc.




Additionally, this website is NOT endorsed by Facebook in any way. Facebook is a trademark of Facebook, Inc.